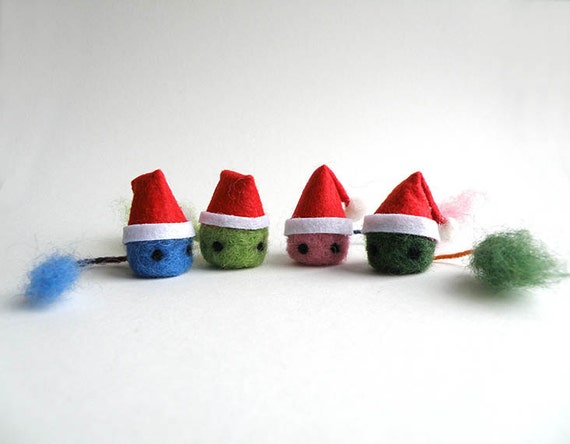 There is a new special edition of Mori acorns with little Christmas hats in the shop.
These Mori acorns in particular are so into the season spirit that they even changed their acorns for Christmas hats. They also agreed to go to lovely human homes so they can help with the Christmas decorations and spread joy.
At home you can see them, on a shelf, looking at a window or near a flower pot. They also like heights so they won't mind if you tie a little string on the top hang them on the Christmas three for example. But please don't let the cat or dog get him, he may not resist a direct contact with a pet.
Each Mori Acorn is handmade individually so there might be some slight variations between each one of them.