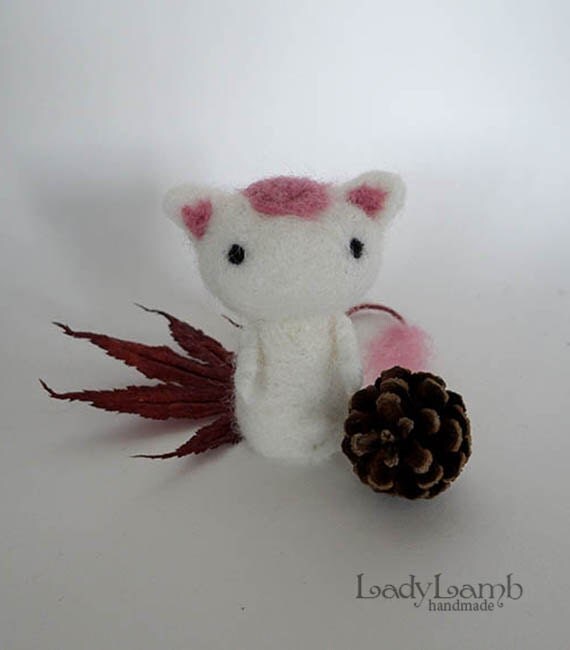 This cute Mori Critter with a fluffy tail was created by needle felting, which means that wool fibers were meshed together using a special needle. His little arms are made around a wire and that gives him the ability to move them. He measures approximately 6cm /2.3"
Mori Critters are creatures from the forest, they love nature and plants, and help to protect them. This one in particular is a winter's snow critter, usually he hides during the hot summer days and appears in the cold days of winter. He helps keeping the animals lairs cozy and warm during this freezing season.
Usually they are very shy but this one agreed to go to a lovely human home so he can bring good luck to the humans, plants and pets of the house. At home you can see him, on a shelf, looking at a window or near a flower pot. But please don't let the cat or dog get him, as I told you before he is very shy and he may not resist a direct contact with a pet.